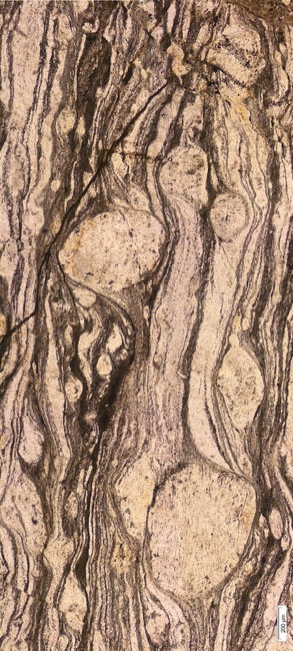 View Original Image at Full Size
Mylonite with rotated clasts in plane polarized light.
Originally uploaded in Cutting Edge:Petrology.
Image 33023 is a 900 by 405 pixel JPEG
Uploaded: Apr11 12
Last Modified: 2012-04-11 11:42:26
The file is referred to in 1 page
Provenance
wikimedia commons member Woudloper
Reuse
This item is in the public domain
and maybe reused freely without restriction.