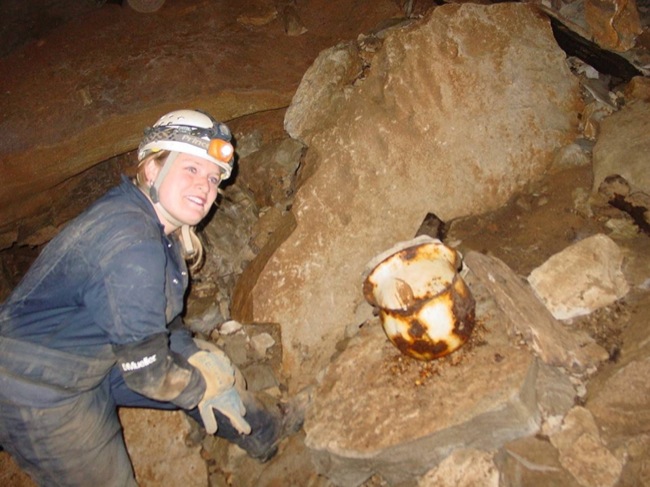 View Original Image at Full Size
This image shows Meg Finn at Mammoth Cave in the summer of 2006. Ms. Finn was a participant in the NAGT-sponsored Geoscience Teachers in the Park Program and is an 8th grade science teacher at Grayson County Junior High in Leitchfield, KY.
Image 10721 is a 718 by 957 pixel JPEG
Uploaded: Sep26 07
Last Modified: 2007-09-26 14:19:26
Permanent URL: https://serc.carleton.edu/download/images/10721/mfinn1.v2.jpg
The file is referred to in 1 page
Provenance
No information about the origin of this particular item is recorded. Please contact SERC serc@carleton.edu for more information.
Reuse
No information about limits on reusing this item have been recorded. You will need to contact the original creator for permission in cases that exceed fair use (see
http://fairuse.stanford.edu/).