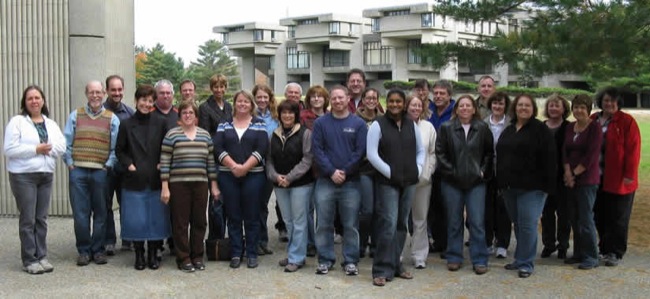 View Original Image at Full Size
This image shows the teachers who participated in the 2008-2009 DataTools program.
Originally uploaded in Earth Exploration Toolbook:DataTools:2008 Program.
Image 13667 is a 380 by 825 pixel JPEG
Uploaded: Nov9 08
Permanent URL: https://serc.carleton.edu/download/images/13667/2008_teachers.jpg
The file is referred to in 1 page
Provenance
Nick Haddad, TERC
Reuse
If you wish to use this item outside this site in ways that exceed fair use (see
http://fairuse.stanford.edu/)
you must seek permission from its creator.