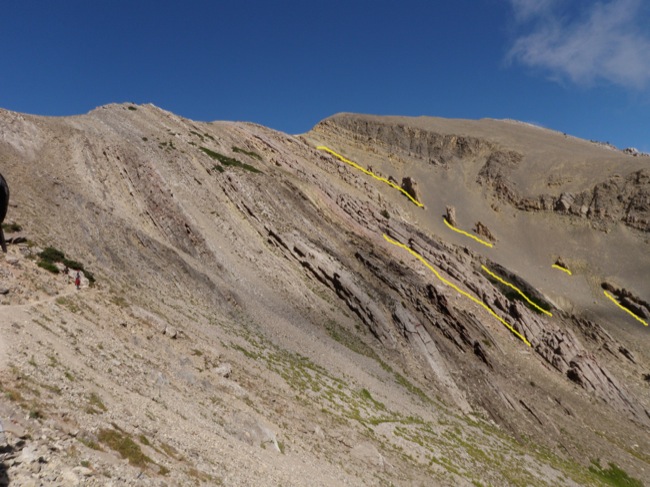 View Original Image at Full Size
The higher areas, underlined in yellow, show areas of more resistant rock. The areas which are lower were eroded more quickly because they are a less resistant material.
Originally uploaded in Integrating Research and Education:Trail Guides.
Image 18367 is a 2736 by 3648 pixel JPEG
Uploaded: Dec7 09
Last Modified: 2009-12-07 18:21:41
Permanent URL: https://serc.carleton.edu/download/images/18367/differential_weathering..jpg
The file is referred to in 1 page
Provenance
Donald Bent
Reuse
This item is offered under a Creative Commons Attribution-NonCommercial-ShareAlike license
http://creativecommons.org/licenses/by-nc-sa/3.0/
You may reuse this item for non-commercial purposes as long as you provide attribution and offer any derivative works under a similar license.