Workshop on Teaching Large Classes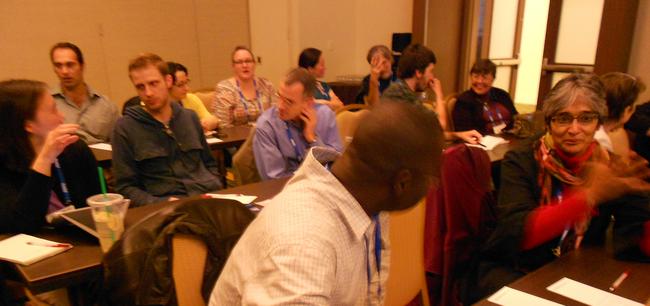 View Original Image at Full Size
2012 AGU workshop on Effective Teaching and Learning in the Large Classroom Setting. Photo by Carol Ormand.
Image 38094 is a 1902 by 4038 pixel JPEG
Uploaded: Dec5 12
Last Modified: 2015-03-17 12:07:05
Permanent URL: https://serc.carleton.edu/download/images/38094/workshop_teaching_large_classe.jpg
The file is referred to in 1 page
Provenance
Carol Ormand, Carleton College
Reuse
This item is offered under a Creative Commons Attribution-NonCommercial-ShareAlike license
http://creativecommons.org/licenses/by-nc-sa/3.0/
You may reuse this item for non-commercial purposes as long as you provide attribution and offer any derivative works under a similar license.