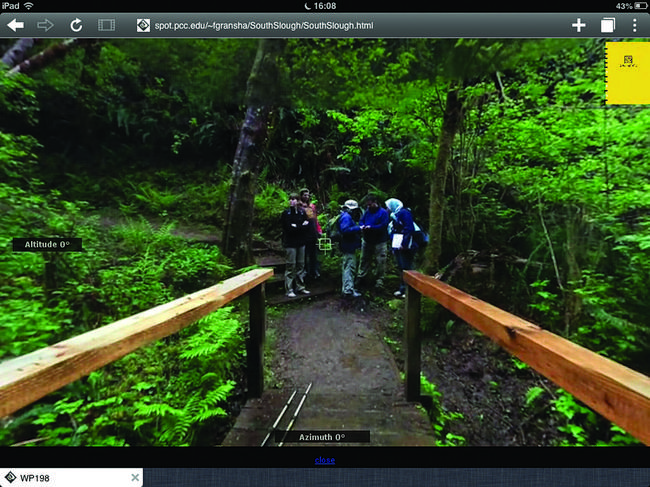 View Original Image at Full Size
A scene from the South Slough Estuary VFE. The students in background are preparing to do the data collection and photography needed to create this scene. Some of their notes appear by clicking on the notebook icon in the upper right hand corner.
Image 41004 is a 2132 by 2844 pixel JPEG
Uploaded: Oct8 13
Last Modified: 2013-10-08 10:26:06
Permanent URL: https://serc.carleton.edu/download/images/41004/south_slough_estuary_vfe.jpg
The file is referred to in 1 page
Provenance
Photo by Frank Granshaw, Portland Community College
Reuse
This item is offered under a Creative Commons Attribution-NonCommercial-ShareAlike license
http://creativecommons.org/licenses/by-nc-sa/3.0/
You may reuse this item for non-commercial purposes as long as you provide attribution and offer any derivative works under a similar license.